SnakeBite Announce it's new Next Gen and Switch Line-up
Snakebite have been making quality and affordable peripherals for gamers for years. So it comes as no surprise that they have a line of new products ready to hit the shelves for the impending Next Gen consoles.
Note to our Irish readers: Prices are in Sterling, so do the usual Pound to Euro conversion and then add a bit for the VAT difference too.
But first, it's not all Next-Gen as the Nintendo Switch (still on track to become one of the best selling consoles of all time) has two new Snakebite charging docks.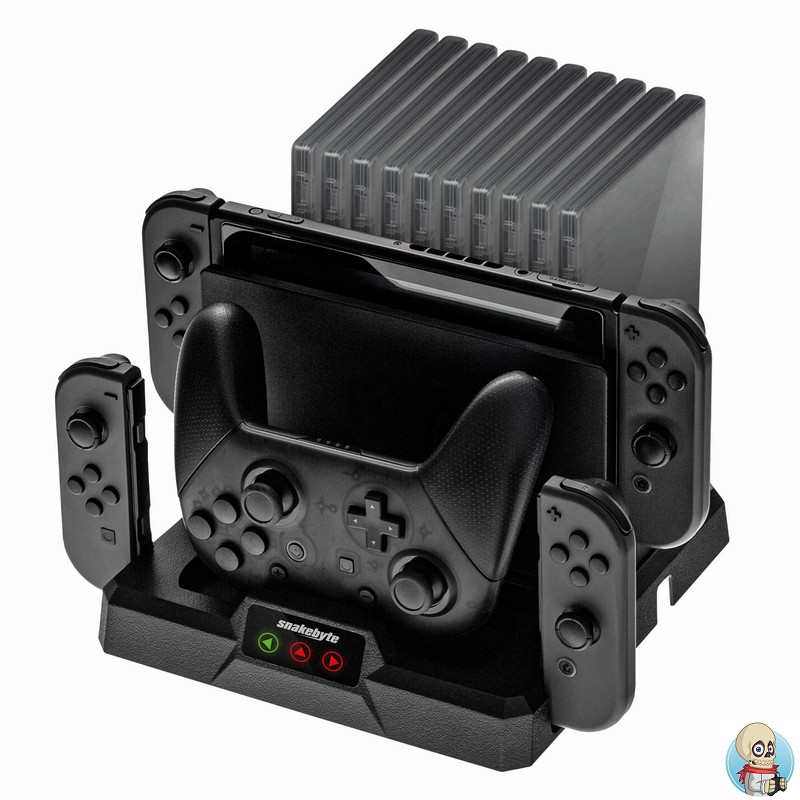 Dual Charge Base: £24.99
Not only can this charging station simultaneously charge a Pro Controller and two Joy-Cons.
It also has space to house your dock and up to ten games ensuring everything is stored in one neat little package.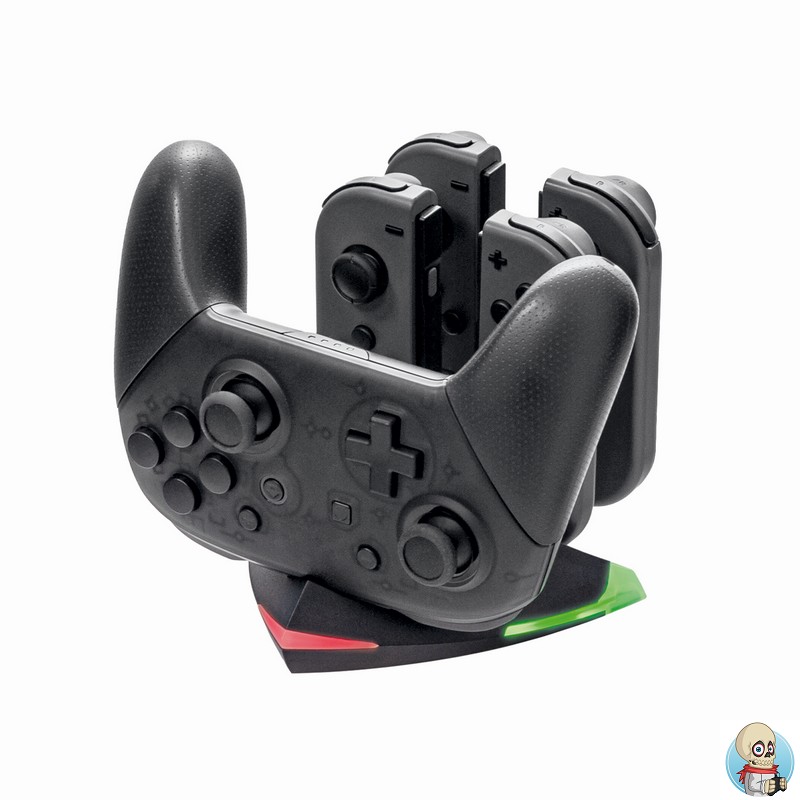 Arrow Charge Base: £17.99
If you need your charging dock even more compact. The Arrow Charge Base might suit your needs.
Despite its small size, it can charge a full Pro Controller and four Joy-Cons.
The Coloured LEDs indicate the Charge status too.
PS5 and Xbox Series X|S
Snakebite has a variety of Charging Stations, Cables and Headsets coming out in time for the Next-Gen systems.
If you are shelling out hundreds for a new console, then you will want the extras to match that design. If you want your set up to stay "on brand" then each option can be purchased to suit the specific styling of your console.
Taking a closer look.
This Snakebite XSX Twin Charge SX, Charging Dock (£29.99) not only charges two controllers at once, but it also has two additional rechargeable battery packs. It also looks on point with the Series X styling. If you are a Series S gamer, this is also available in White.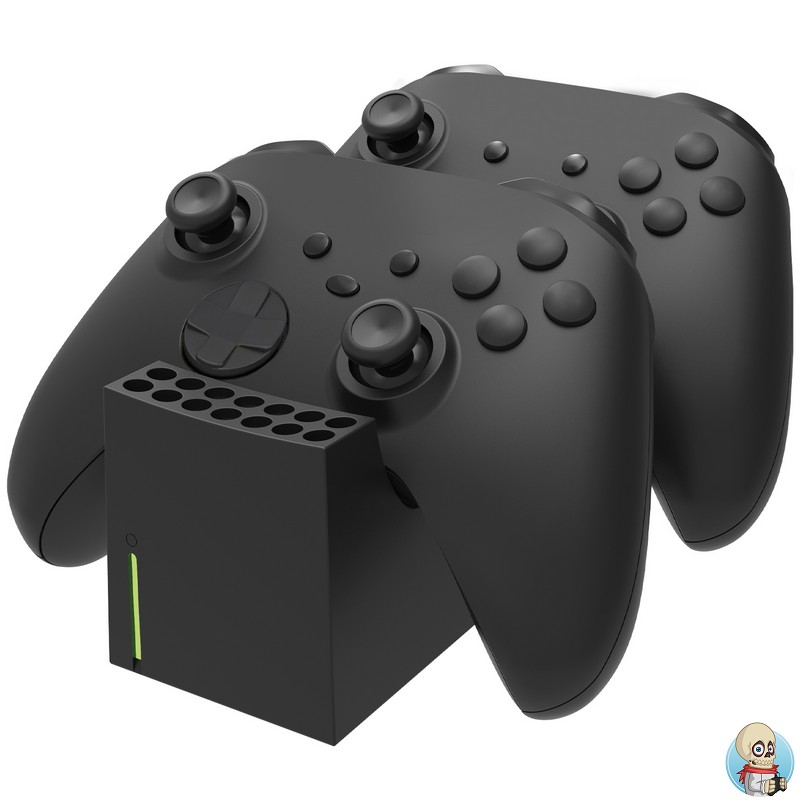 The SNAKEBYTE PS5 TWIN: CHARGE 5 doesn't include the battery packs, as they are built-in on PS5. But it still looks the part. The LED light at the front lets you know the status of the charge at all times. If you don't like the white this is available in black also.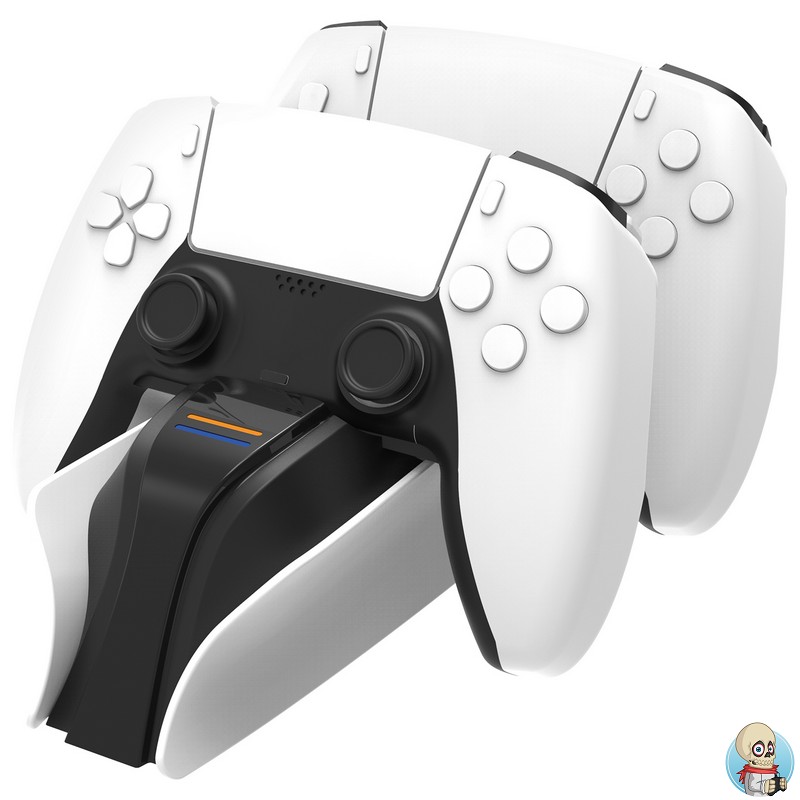 Headsets:
Snakebite has a very affordable folding headset (SNAKEBYTE XSX HEAD:SET SX for just £17.99) complete with detachable mic. This can come in White or Black to suit your own preference.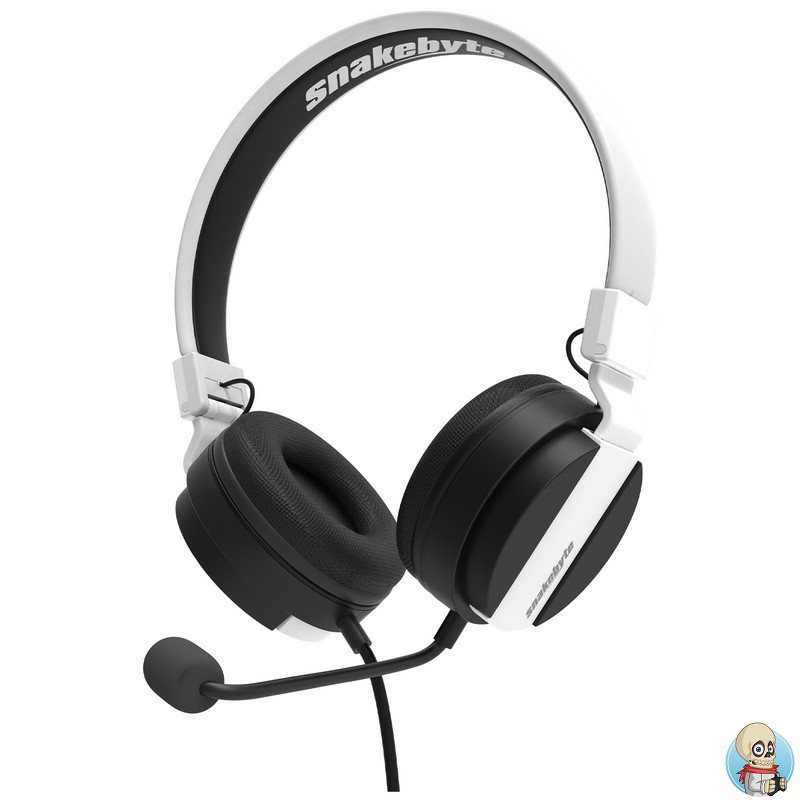 Cables:
Finally with the power of the new consoles comes a lot of pressure on the cables to send all that extra data quickly.
Controllers need to stay charged, hard drives need to send data quickly, and of course your HDMI cables need to be able to handle the 4K and 8K signal when getting it to your TV.
Again most are available for both PS5 or Xbox (bar the twin charge battery pack which is Xbox only).
USBC: Charge and Data (2m) – £17.99
USB Charge Cable (5m) – £19.99
HDMI – 4K (3m) – £19.99
HDMI Pro 8K (2m) – £19.99
PS5 Twin Charge – £19.99
Xbox Battery Kit £19.00
Keep an eye out for these in retail stores and online over the coming weeks as you are picking up your new consoles.
Please Join us on your Social Platform of choice